The leading european Franchise Consulting Tormo & Asociados choose carmen pos for a promising spanish franchise.
Tormo & Asociados the Spanish Franchise Consulting firm, selected the tactile carmen wks POS for the computerization of the business model and data centralization of the stores "Campos de Aloe", specialized in nutrition and natural cosmetics with Aloe Vera.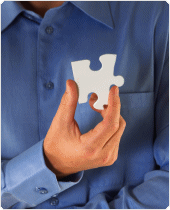 One of the values of Tormo & Asociados, widely known in franchise and business sector, is to boost its service lines, anticipating the market and its clients.
More specifically, its IT department keeps a continued work in the prospection and search of new software, which matches their high exigencies of functionality, stability and power in data centralisation tasks.
The main reasons for Tormo & Asociados to choose carmen software has been its great stability, the flexibility of the model used that allows the program to adapt itself to the most specific requirements and in the ability to get easily integrated and coexist with any other system in the market. For example, carmen wks allows to a wide network of shops while shifting from an old pos software to carmen, to substitute gradually one to another coexisting both during the change an it also centralize all the data recording everything in another software like SAP, Baan, Ross, JDEduards, Navision… or other software available in the market.
.
carmen wks is the ideal solution for franchise and retail stores, it manages all the stocks, invoicing, providers, customer profiles and everything in a touch screen. It also allows you to create special features as discounts or frequent buyer cards. It is the ideal pos and management software for shops.